In-Depth Nutrition Coaching
Our nutritional areas of focus are determined by the various ways we NOURISH our bodies. This includes what we put IN our bodies, what we put ON them, and how we treat them. At Transform with Nadia, you'll learn about:
Nutrition through Healthy Eating (i.e. healthy recipes, meal plans, etc.)
Topical/Skin Nutrition (i.e. lotions, oils, and other chemical toxins)
Methods of Recovery (i.e. sleep, sound baths, massage, etc.)
Nutrition information is shared through weekly and monthly newsletters, PDF bonuses on your membership page, and monthly nutrition seminars and live chats.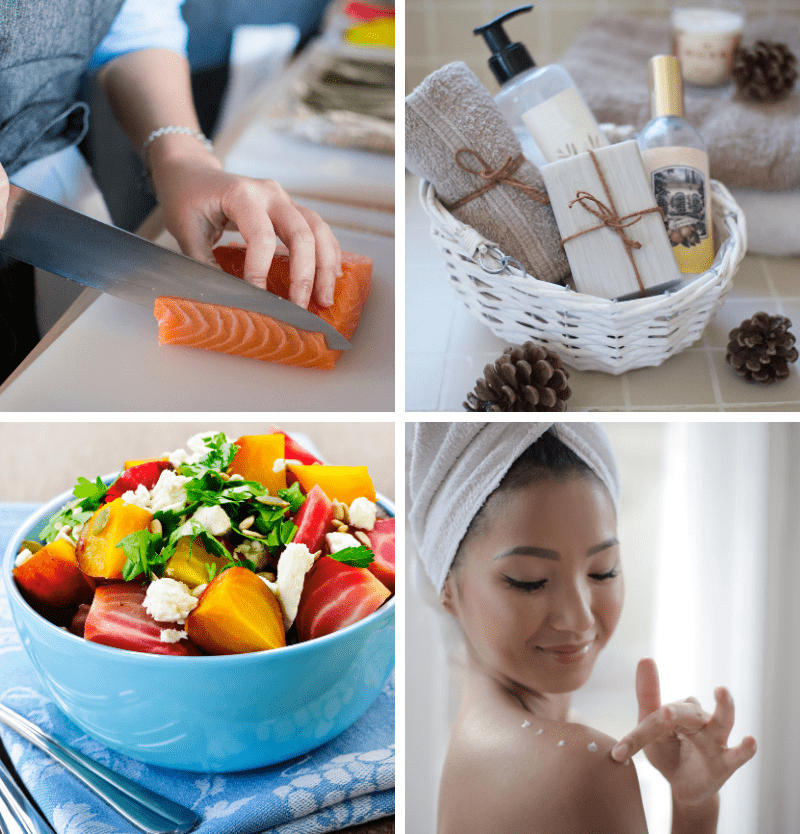 What We Offer In Our Community

Weekly Newsletter & Monthly Nutrition Guide
Regular fitness, nutrition and wellness tips along with recipe guides.
Nutrition Seminars
Monthly LIVE virtual seminars with Q&A on a special nutrition topic.

In-Depth Nutrition Coaching
Personalized nutrition coaching with Nadia to help you dial in your nutrition habits and lifestyle.
Join The Community
Take a huge step towards creating a healthier, happier lifestyle.
At Transform with Nadia, you become a part of a safe and supportive community. Our members not only value individual growth and development, but also care about the health and wellness of the people they practice with.