It's Day 85 of the one exercise a day challenge and we're about to get into one of my favorite yoga moves for strength and flexibility. It's the: DOWN DOG LEG LIFT. This move has all the benefits of your typical downward facing dog, with added engagement of your glutes, hamstrings, and even your ankles! Check it out!
HOW TO COMPLETE THE WORKOUT
Complete 20 repetitions on each leg, per round, for a total of 3 to 5 rounds.
MODIFY THIS MOVE
As with your typical downward facing dog, a simple way to modify this move is to place your hands on a higher surface, such as a stair, your couch, or even the wall!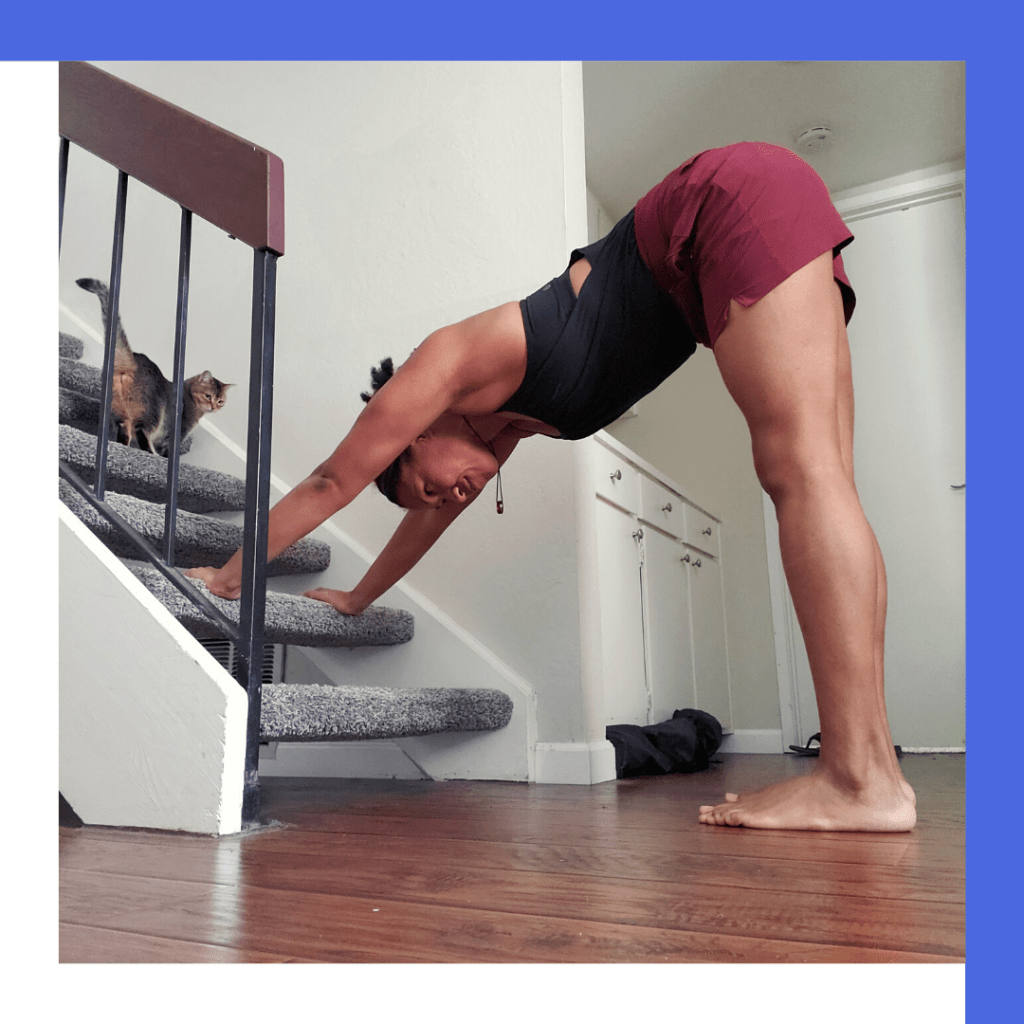 Alternatively, you can come into a tabletop position on hands and knees instead to complete your leg lifts.
HAVE YOU SUBSCRIBED TO MY YOUTUBE CHANNEL?
If you hadn't heard, the Transform with Nadia YouTube Channel launched on July 1st! If you're craving longer workouts that can help you get stronger, lose weight, and increase your mobility, easy, fun dance fitness routines that you can follow along with, and nutrition advice to help you create healthy eating habits, subscribe to my channel!
PS – Don't forget to head over to the Facebook Group when you're done with your workout and share your experience! I'll see you over there!
Light,
Nadia