It's Day NINE of the one exercise a day challenge. Today's fantastic exercise is: DOWNWARD FACING DOG. Downward dog is technically a yoga pose! I love it's role in stretching AND strengthening our shoulders, calves, hamstrings, and lower back! Watch the training video to find out how to get into it, then complete your workout below.
HOW TO COMPLETE THE WORKOUT
Set a timer for 30-60 seconds. Get into downward facing dog and hold the position until your time is up. Repeat 3-5 times.
HOW TO MODIFY
Got a stair case at home? Stand at the bottom and place your hands on a step that's lower than your hips. Walk your feet back a foot or two and press your hips toward the wall behind you. Having your hands on the stairs helps to take some pressure off your upper body. As this gets easier, you can try a lower step!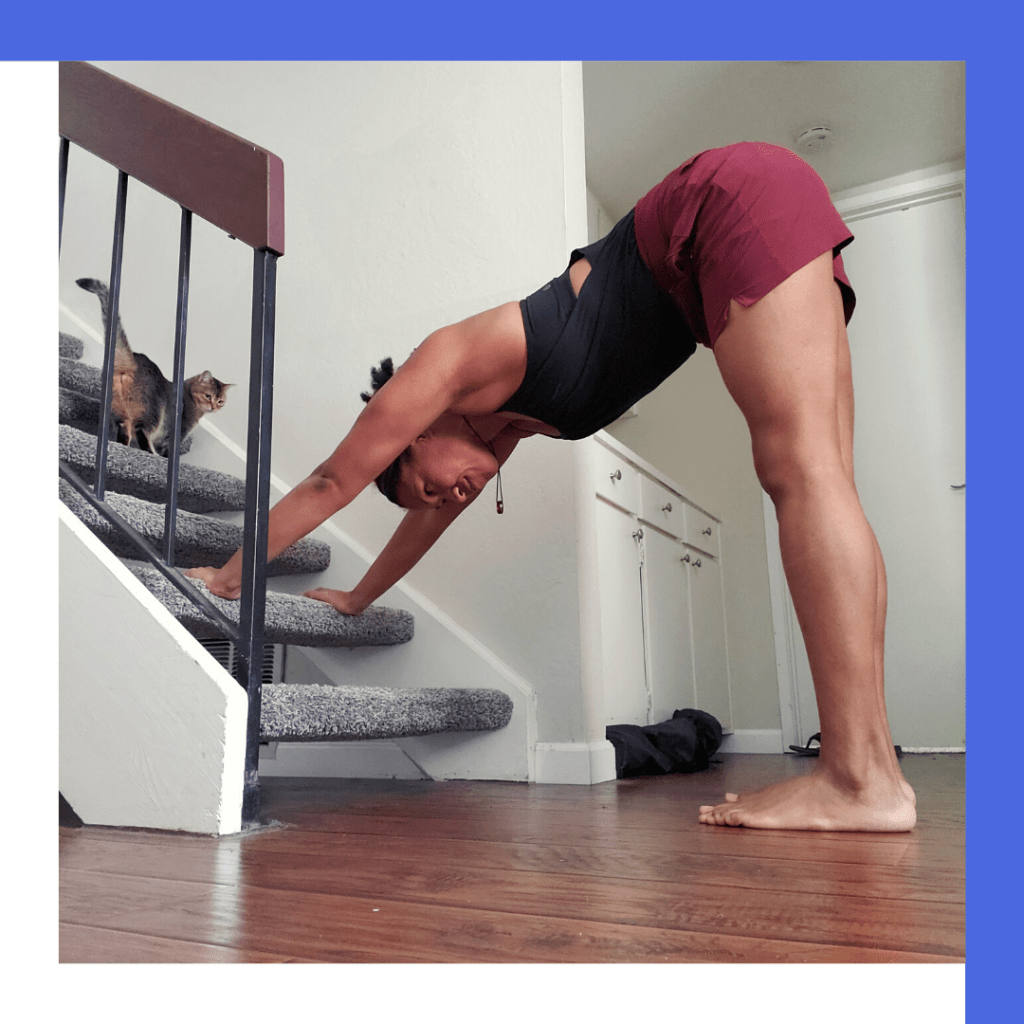 MAKE IT MORE CHALLENGING
A great way to boost the burn on your downward facing dog is to hold it longer. My recommendation: 5 minutes! Set your timer and aim to hold it the entire time without resting. For an added challenge, lift one leg for the first minute, switch for the second, then repeat (FYI – both legs down for the 5th minute to keep you even).
PS – Don't forget to head over to the Facebook Group when you're done and share your experience! I'll see you over there!
Light,
Nadia