It's Day 88 of the one exercise a day challenge and today we're going for gold with: WALL WALKS. This move is also known as a walk-up to handstand, but before you head for the hills, know that I've got a few options for you. Why this, you ask? Because it has all the elements of building a strong core, from your shoulders, all the way down (or up… if you're upside down) to your glutes!
HOW TO COMPLETE THE WORKOUT
Set a timer for 1:00 to 5:00 minutes. Complete as many walks as you can in that time. If you have some energy left afterward, repeating up to 3 times tops!
MODIFY THIS MOVE
Start in a downward facing dog. Lift your heels up as high as you can and walk you feet forward to your hands. Make sure to keep your weight on your hands as you walk.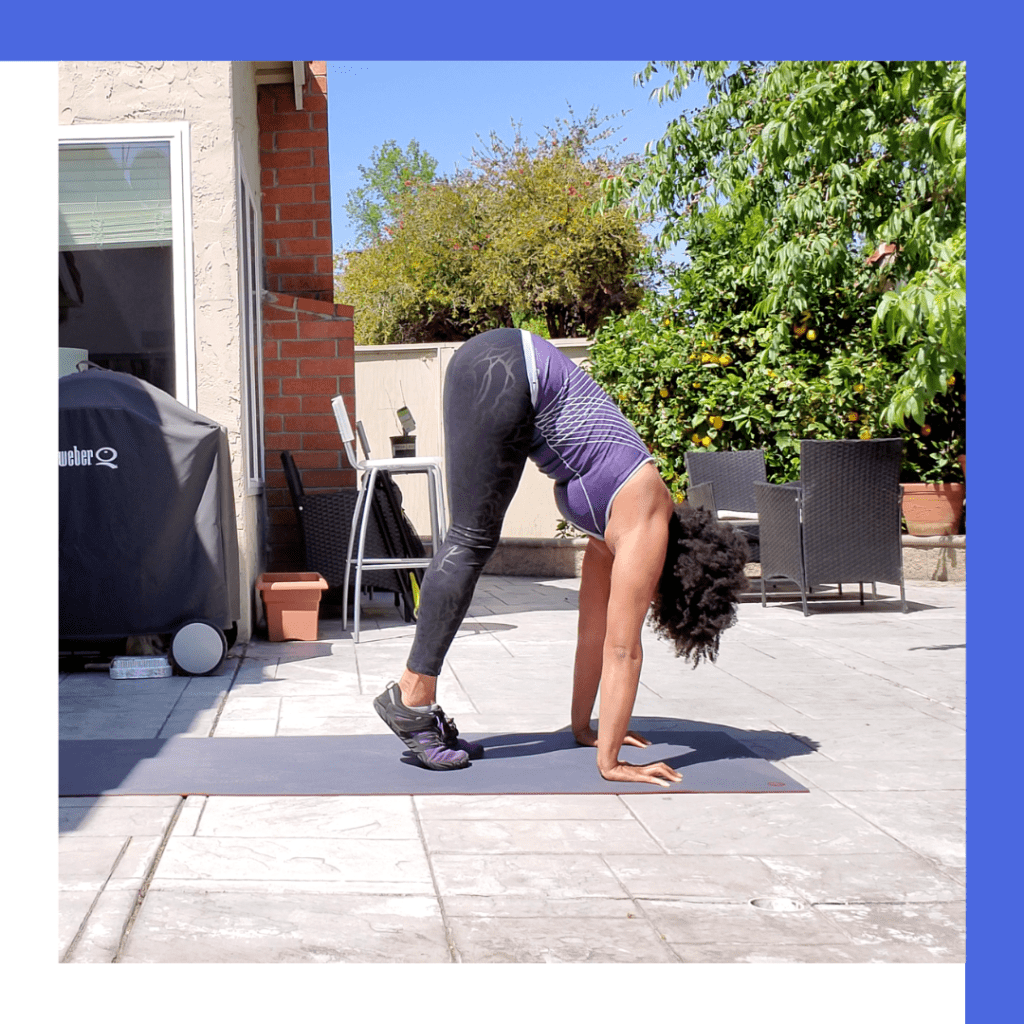 Remember, that you're welcome to bring your hands up higher by placing them on a couch or on the floor.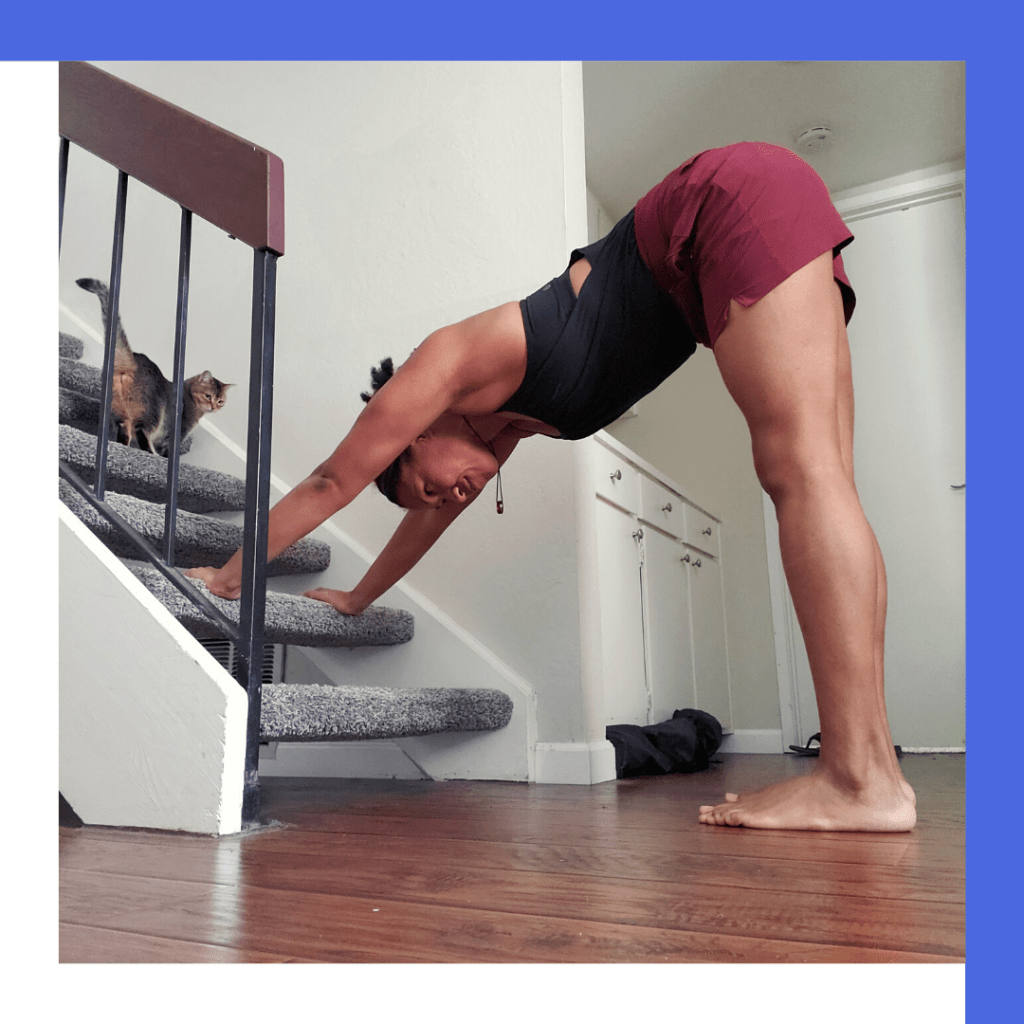 HAVE YOU SUBSCRIBED TO MY YOUTUBE CHANNEL?
If you hadn't heard, the Transform with Nadia YouTube Channel launched on July 1st! If you're craving longer workouts that can help you get stronger, lose weight, and increase your mobility, easy, fun dance fitness routines that you can follow along with, and nutrition advice to help you create healthy eating habits, subscribe to my channel!
PS – Don't forget to head over to the Facebook Group when you're done with your workout and share your experience! I'll see you over there!
Light,
Nadia