Remember that one time I went live on YouTube? Truth be told, that was my first time ever teaching a LIVE dance class online! I had no idea how it would go and I was SUPER nervous about it. But I decided going in that my goal was to have a TON OF FUN and to help everyone following along have an awesome time too!
Watch The Replay on YouTube
The cool thing about going LIVE on YouTube is that the video is still available for all to see on my channel. I looked back at it for the first time today and I have to say… mission accomplished! It WAS fun. So, if you're in the mood to dance hit the play button and follow along:
Own The Collection
Did you like the dance session? This collection is now available for purchase on Vimeo! You can get the whole album with all 8 routines or purchase each routine individually. Click this link to head over to vimeo now to purchase the collection.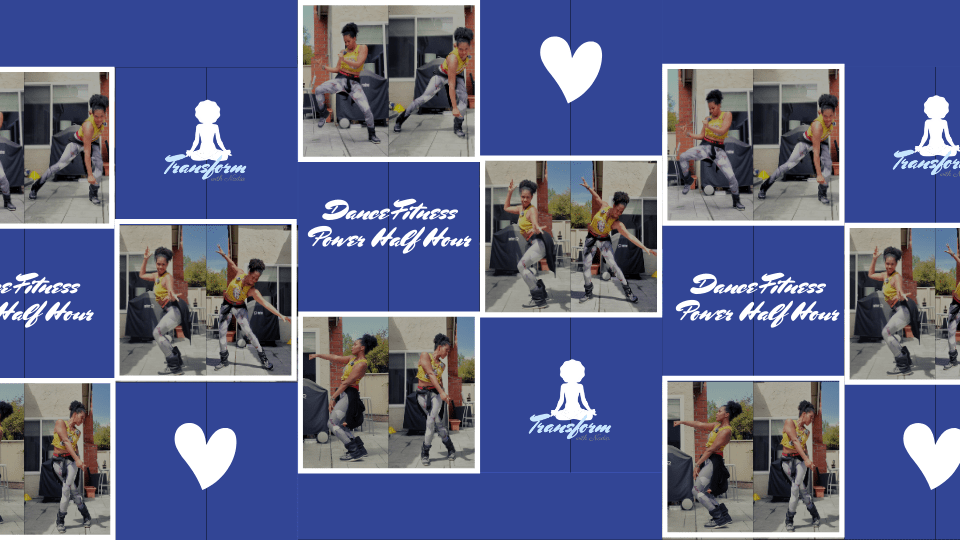 Join My Mailing List
Want to know whenever a new offering is released? I send out announcements. Plus, I share great tips and tricks on how to exercise, eat well, and live a happy, healthy life through my mailing list. If you'd like to receive my newsletter and notifications whenever I teach or release something new, enter your name and email below.